Please register for Dinner with Strangers by clicking Register Now. If you have already registered but wish to modify your registration please click the Register Now button, and log in to your account on the right hand side of the page.


Enjoy a unique opportunity to go out for a casual dinner on Saturday, 14 July at 6:00 pm with other conference delegates; network and relax while enjoying local Singapore cuisine. We hope that when you leave dinner you have made new friends and relationships that will continue to grow for years to come.

$65.00 USD per person
Beverages not included. Includes tax and gratuity.

Below is the full list of highly rated restaurants in the Singapore area that we have selected just for you:
Majestic Bay Seafood Restaurant
A seafood Chinese restaurant located at Gardens by the Bay, Majestic Bay offers the freshest sea treasures from around the world. The menu showcases quintessential Singaporean favorite classics like the Chilli Crab, Black Pepper Crab, Steamed Fish, and other Chinese dishes like Roast Meats, along with innovative new creations by renowned Chef Yong Bing Ngen. A live seafood tank at the entrance allows customers to select their catch of the day before it is freshly prepared for them.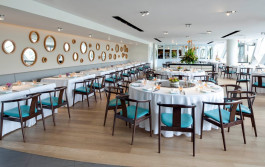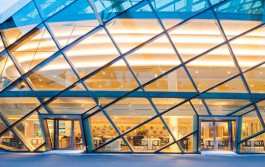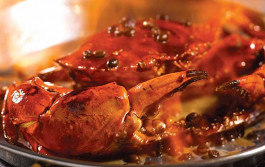 Redhouse Seafood Restaurant at The Quayside
Established in 1976, Red House is a seafood restaurant specializing in Asian seafood dishes and Singaporean favorites. Beginning as a single restaurant in a colonial house on Upper East Coast Road, it was literally located within a "Red House" and differentiated itself from other seafood places through red lanterns which decorated the exteriors.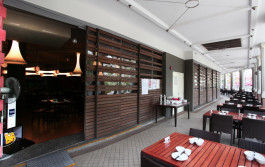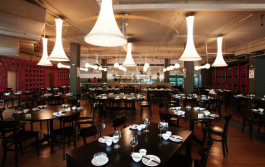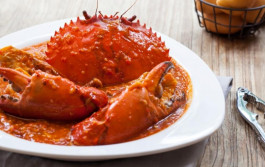 Violet Oon Satay Bar & Grill
Born as a Singapore Nyonya in 1949, Violet Oon is the grande dame of Singaporean cooking and is widely considered to be an authority on Asian cuisine, specializing in Nyonya food. Her reputation as a chef and food connoisseur spans the international arena and she often represents Singapore as a food ambassador abroad.