Registration for additional activities is available during the conference attendee registration process. If you have already registered, and would like to modify your registration and register for the Night Safari, please click here.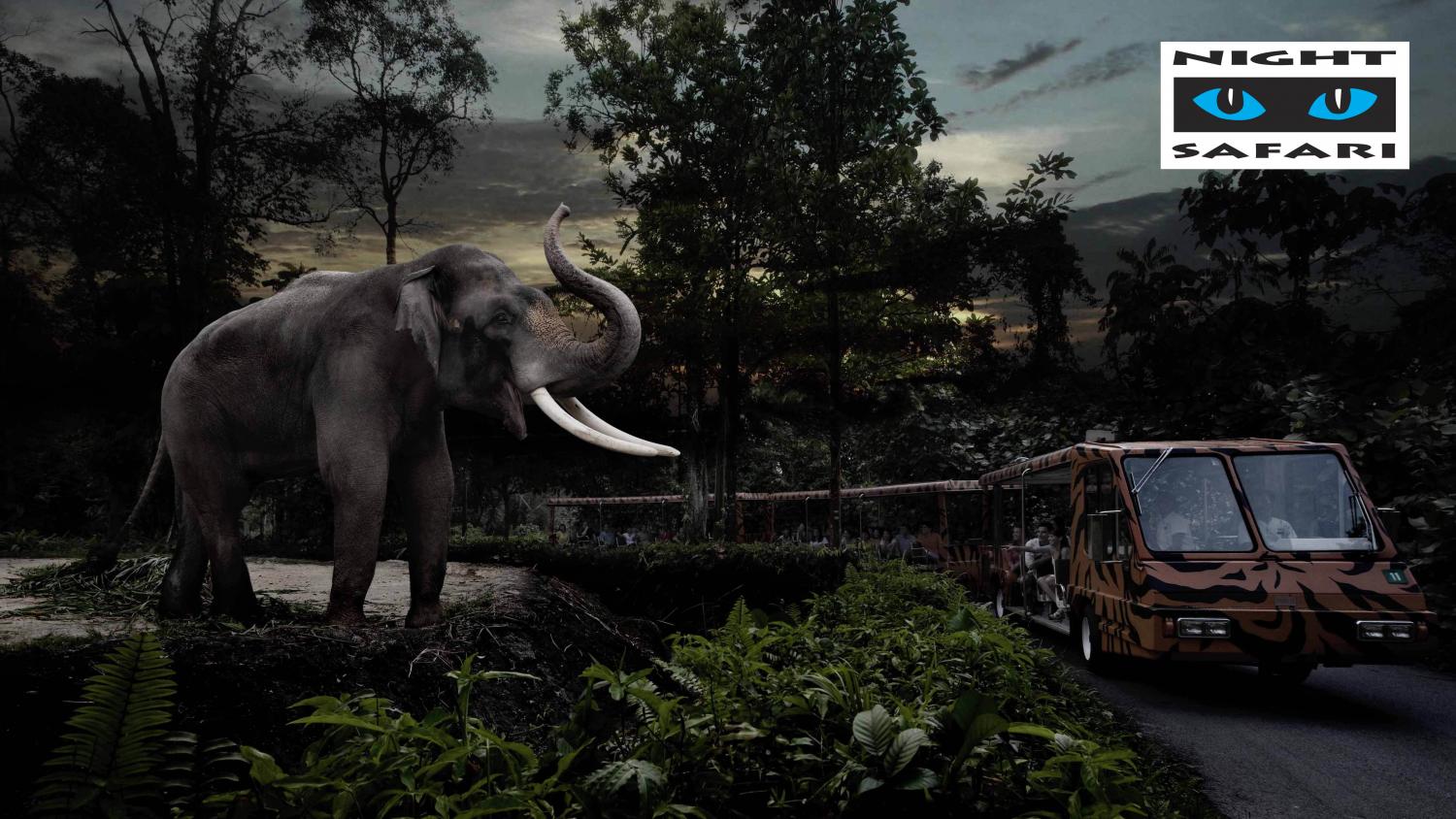 Night Safari features feasting on-board a moving tram in the drama and mystery of the jungle night. Set foot into the world's first night wildlife park, and unearth the lesser-known side of the animal kingdom. Home to over 2,500 creatures from 130 species, see nocturnal animals in their most natural habitat, after dusk. There is much to discover at the 12-time winner of the Best Leisure Attraction Award by Singapore Tourism Board.

Cost: $215.00 USD per person
Dates: Saturday, 14 July or Tuesday, 17 July
Time: 7:00 pm – 10:00 pm
(Please arrive to Suntec Convention Center no later than 6:00 pm to board the transportation. Buses will leave promptly at 6:15 pm for the Night Safari.)
Location:
80 Mandai Lake Road
Singapore
729826
(If you are arriving by your own transportation, please arrive at the Night Safari location no later than 6:45 pm.)

Included:

Transportation to/from Suntec Convention Center
Night Safari Admission
Cocktail Reception
Chartered Tram with Commentary
Exquisite souvenir for guests as mementos
Extravagant Western Set Dinner
Free flow of Tiger Beer, House Wine and Soft Drinks throughout dinner
Reserved seating at the Creatures of the Night Show
Your night will start with a cocktail reception featuring some of Night Safari's star animals. You will then proceed to the Gourmet Safari Express Tram.
The Gourmet Safari Express Tram offers diners a unique opportunity to enjoy delicious food and free flow of tiger beer, wine and soft drinks amidst a wildlife setting.
The one-of-a-kind tram comes with built-in tables where candlelit dinners are served under the stars, and you experience a full appreciation of wildlife - all rolled into one.
Just when you think it is the end of the program, the
Creatures of the Night Show
beckons. With specially reserved seats, guests will be thrilled for another 30-minutes of non-stop action in one of the world's most exciting nocturnal animal presentations.
The Night Safari is truly a memorable experience that diners will never forget.